Our Manifesto
Our core mission is to make available the sophistication of industry leaders to the wider marketplace, giving all businesses an opportunity to take advantage of data opportunities.

Our solutions provide enlightened customer connections, bringing your business out of the dark age of customer data.

We bring control of data back to businesses and consumers - the rightful owners, with the goal of enhancing your data assets allowing you to maximise value from insights.

Our passion is to help shed light on new methods of data collection, management, and measurement, obtaining more knowledge than ever before.

Our values are more than just who we are as a business, they are who we are as people. At Crystal Box we pride ourselves on honesty, transparency and accountability, ideals which have been mirrored in our solution.

Our Mission
Our mission is to deliver the data sophistication of the industry leaders to the broader business community...

By liberating data and delivering the control and power back to its rightful owners.
Meet our founders
Our founders have deep experience in creating globally leading digital and data operations.
They have seen how much value and competitive advantage can be created – and how this has only been the purview of the largest and most sophisticated players.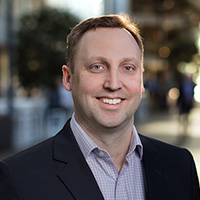 Vaughan Chandler
Co-founder & CEO
A pioneer in the loyalty, data and digital media sectors in Australia, Vaughan has spent the better part of the last 20 years refining his trade in commercialisation of data and analytics to set the basis for a successful model for both strategy and execution of operations for large and small businesses. Between 2007 and 2020 Vaughan flew Qantas Loyalty to new heights as he was responsible for the strategy, commercial, innovation, and analytics functions in the business. During this time, he created a number of break out businesses within the Qantas Group, particularly Red Planet, Qantas Cash, Qantas Wine, which attributed to the growth in scale of the business -  revolutionising the concept and function of a loyalty business. This transformed Qantas Loyalty from an internal business unit to the globally recognised industry leader it is today. On top of his work in evolving Qantas Loyalty, Vaughan led the development of their industry leading analytics discipline.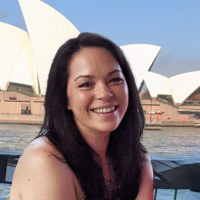 Jacqueline O'Brien
Co-founder & COO
Data-driven and customer centric, Jacqueline is a visionary executive with over 15 years experience in successfully delivering high-quality, complex data and technology products and services. She has a proven track record in leading large-scale, multi-million-dollar programs of work from concept to completion. Jacqueline is passionate about delivering exceptional customer experiences, helping businesses realise rapid business value, and leveraging data to drive sustainable competitive advantage. Most recently, Jacqueline was Head of Retail Development at  Qantas Loyalty, overseeing product management for all retail products and partnerships. She also provided her expertise in leading product and marketing for Red Planet.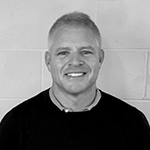 James Perry
Co-founder & CRO
With over 20 years experience as a consultant and managing director, as well as a sales and operations director in data and digital media, James has lent his expertise to some of the top business' across Australia. He is responsible for launching TopGear.com.au and Sheknows.com.au in Australia, Fandom in Australia & New Zealand, and ran the acquisition and integration of Musicfeeds.com.au into Evolve media. Prior to founding Crystal Box, James was Head of Audience & Publishing Partnerships at Qantas Loyalty, leading the direct publisher strategy, forming partnerships with major local and global publishers, while driving the commercialisation of Red Planet audiences. Coupled with his vast experience in the digital and publisher space, James also serves as a member on the board of advisors for WINR.




Our Story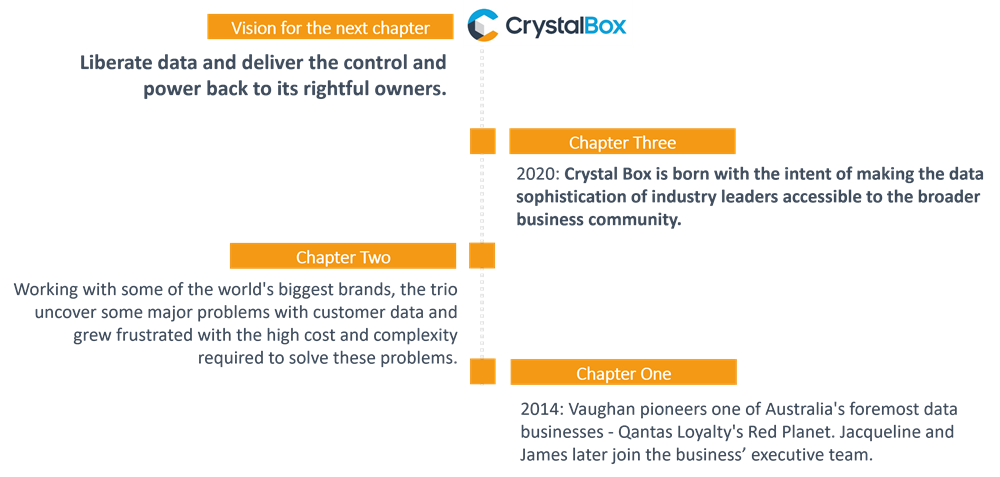 Do things the right way, not the easy way